Piano Tiles is a game super fun
Description Piano Tiles 2
Piano Tiles is a single-player app launched on March 28, 2014 by Umoni Studio, specifically by creator Hu Wen Zeng.
Piano Tiles is a super fun and highly addictive game suited for everyone. This game is addictive game that lets you hone your skills and test your reflexes against a moving grid of black & white tiles.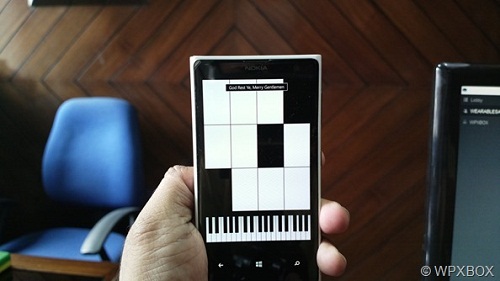 Your goal is to hit all of the black tiles without touching the white, and the app offers multiple options for gameplay, making it a fun option for users with various strengths and styles of play. No special skills needed, all this game asks of you is an attentive mind and fast fingers.
Piano Tiles is a game where the player's objective is to tap on the black tiles as they appear from the top of the screen while avoiding the white. When each black tile is tapped, it will emit a piano sound. In quick succession, forms famous compositions such as Für Elise and Ode to Joy.
The game contains six modes, created by Amr Hoballah:
– Classic mode, tap 50 black piano tiles as soon as possible.
– Arcade mode: The tiles on the screen automatically move and the player must keep up with the pace. try your best to tap the black piano tiles and do not miss one. The game lasts until one tile is missed in between, or a white tile is tapped. It contains a wide variety of variants, all of which are in a similar mode known
– Zen mode: try your best to tap the black piano tiles in 15 seconds. There is a set time limit and the player may attempt to press as many tiles as possible before the time runs out.
– Bomb Mode: Avoid bombs too
– Rush Mode: The scroll speed gradually increases and the player is forced to tap tiles at a continuously increasing pace. The player inevitably loses, at which point the game reveals how many tiles per second he or she was able to touch.
– Relay Mode: Similar to zen mode, but the time limit can be reset by tapping tiles. If the player is unable to tap fifty tiles before the time runs out, the game ends.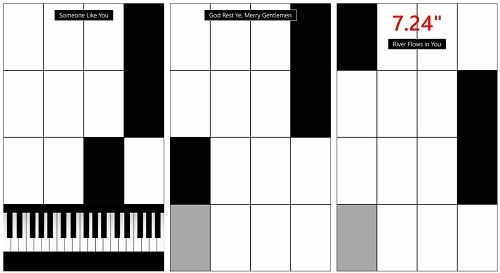 How To Play Piano Tiles 2 : The rules are clear: play your piano but don't ever touch the white tiles.
Features
◈ Many awesome game modes so you never get bored
◈ Friend leader boards (Facebook/Twitter)
◈ Customizable classical piano soundtrack
◈ Multicolored themes & dozens of color options
◈ Smooth gameplay
◈ Optimized for high resolution screens
◈ Community support
If you're looking for a fun distraction, this game is a good choice. It offers lots of options for gameplay, so you can mix it up as often as you'd like. Or you can pick your favorite version and keep at it until you're challenging worldwide point leaders. Either way, it's certainly worth checking out.